Christmas gives brands the opportunity to put themselves in the proverbial shop window and spread seasonal joy, as customers prepare to spend their hard-earned cash on festive food, gifts and decorations.
The run up to Christmas is a key trading season for most brands and every year sees the biggest retail giants fight to make their PR and marketing campaigns stand out from the masses.
Here are some of the most genius adverts that caught our eyes in 2020…
Aldi – Kevin the Carrot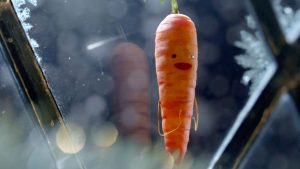 Aldi's famous 'Kevin the Carrot' character takes centre stage for the fourth year running this season, as Kevin and his family go on different pop-culture themed adventures giving nods to Top Gun, The Peaky Blinders and The Greatest Showman to make its campaign relatable to every demographic.
The ad was coupled with an in-store push, #peeltheneed, which was a huge hit and saw the retailer implement a Glastonbury-style queuing system to manage demand for the Kevin the Carrot toys. Aldi's campaigns cross social media, TV and print to create a cohesive brand presence with Kevin front and centre.
Disney – From Our Family To Yours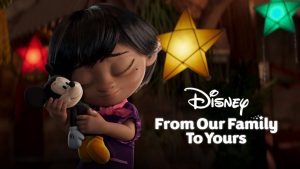 This year, Disney came out with an appropriately heart-warming animated short to remind us all of the family traditions we look forward to at Christmas. Featuring its vintage Mickey Mouse toy and an elderly lady, the family orientated story has all the ingredients to pull on the heartstrings.
Lola, her granddaughter, and Mickey remind us that although Christmas may be tougher than usual this year, people can still uphold their traditions and connect with their loved ones.
McDonald's – Inner Child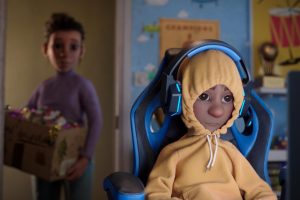 McDonald's has moved away from its usual Christmas menu theme for its adverts this year and has instead opted to create an emotional connection with its audience. The 'Inner Child' advert follows a teenager who is torn between the want to be independent and 'cool', but also embrace his inner child and have fun.
By the end of the ad, the boy gives way to his inner child and joins in with the festive fun, as the advert highlights that you are never too old to enjoy Christmas and time with your family.
Sainsbury's – Gravy Song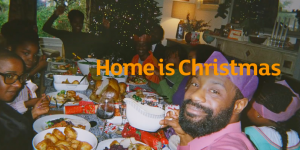 Sainsbury's 'Gravy Song' advert uses home footage and touching moments between a father and daughter to remind the nation of the little things that make Christmas.
The home videos have a nostalgic feel and the infectious laughter between the two characters highlight the little quirks that make a family Christmas so special. With many consumers becoming more aware of the Christmas advertising push, Sainsbury's decision to opt for less of a product focus in its seasonal advertising is a clever way of winning audience trust and affection this festive season.
With Christmas promotion even more integral for brands this year, many have been forced to think outside of their traditional advertising box. These clever and emotive campaigns demonstrate the power of storytelling through adverts and how they can positively influence not only brand perception, but consumer trust and buy in.